The secret to selling a home fast? Home staging. Our customers credit home staging with quick turnaround, and we have the experience. We've been in the staging business since 2005, own all our furniture and accessories and do NOT use "temp" labor. We'll assess the home, neighborhood, potential buyers and take the time to chat with you about your insight for the project. Before you sell your property get professional home staging and furniture placement done at affordable rates for quick turnaround time.
Traditional, leaning towards lots of wood, framed art, primary colors and matching nightstands and end tables.
Contemporary, leaning towards glass coffee and dining tables, frameless art, combination of matching and non-matching end tables and nightstands, whites and pastel colors.
Transitional, a mixture of glass, fabric and woods, framed and frameless art, non- matching end tables and nightstands, whites and citrus colors.
We also do custom designs while staging such as Frank Lloyd Wright, rural and ultra-modern.
Seattle Home Staging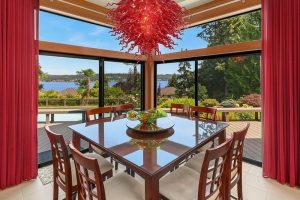 As the #1 choice in the Pacific Northwest, we offer curated Seattle home staging in WA to present the true potential of homes to potential buyers.
With our years of experience in Seattle home staging, we know the secret to enhancing the appeal of homes while adding value and increasing their equity. We put our extensive experience to work with Seattle home staging in using interior design solutions tailored to the specific needs of each client.
We have transformed homes throughout the Pacific Northwest with versatility in our staging designs, offering Seattle home staging that may include:
Traditional home staging service in Seattle
Contemporary staging service
Transitional staging services
Staging homes using custom designs
Call Design Perfect Home Staging for professional Seattle home staging by highly trained experts providing on-trend staging designs to sell your home quickly!
(425) 737-5603